Surgery
Kyri DSS
An absolute reference in the treatment of secretion aspiration during surgery.
Kyri DSS is the surgical aspirator whose performance meets the requirements of dental surgery, allowing selective and precise aspiration of blood, tissue and bone fragments.
High vacuum (900 mbar) for precise aspiration.

Variable and important suction flow (90 L) giving access to a versatile use in case of need.

Easy mobility for better integration in the surgical setup.

Single-use cannulas, collection bags and hoses for high asepsis.
Kyri DSS is a mandatory device in every surgery room, but not only. In case of emergency due to a suction failure in one of the general dentistry room, Kyri DSS will help finish the treatment and go on with the agenda until the intervention of the service engineers.
in the same range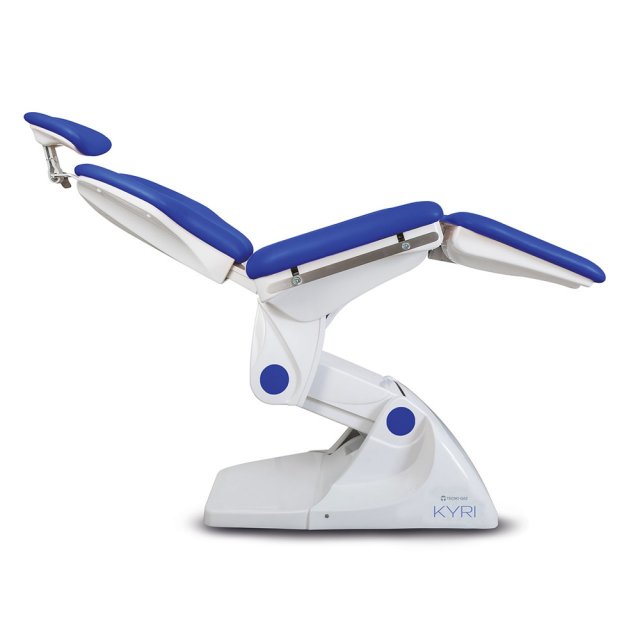 Kyri
Surgical chair with multiple drives and orbital headrest for unparalleled patient comfort.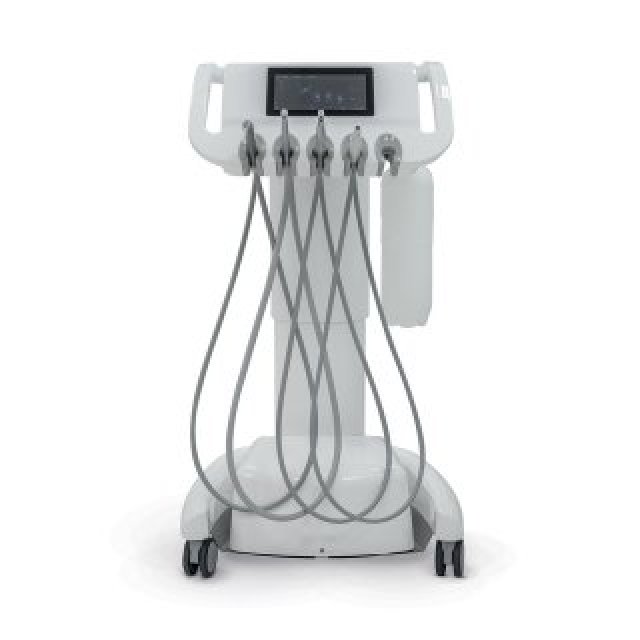 Kyri Cart
Mobile unit with touch screen, to be configured according to the user's needs.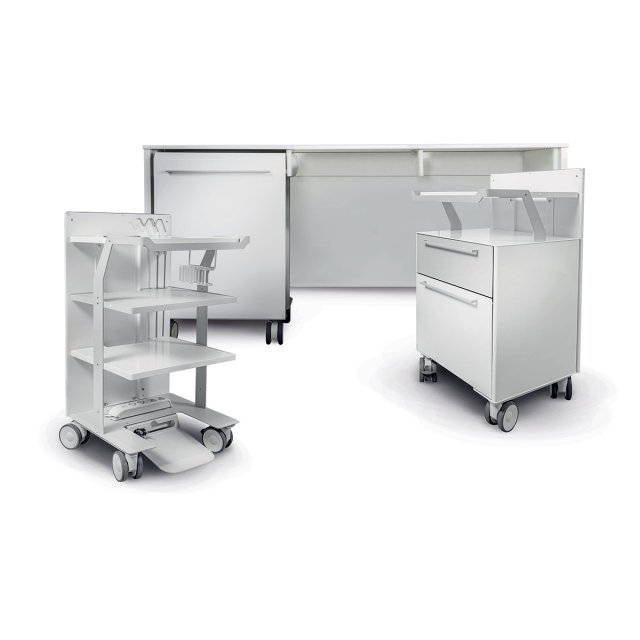 Smart Trolley
Improves the ergonomics of the work of dentists and nursing staff.