Light
Orion Tech
An evolution of the highly reputed́ Orion 40DS scialytic, dedicated to the clinical needs of the dental surgeon, specialized in implantology.
Orion Tech is a surgical light specifically developed for dental use, with features calibrated to the dentist's needs:
At a distance of 80 cm, the rectangular illuminated field of 20 x 12 cm offers a light intensity of 0 to 60.000 lux and a dual colour temperature of 4.500° and 5.000° K.

Orion Tech is a multi-functional light that allows for a variety of field sizes, giving the possibility to switch from the dental field (20 x 12) to the surgical field (27 cm circular) with a simple click.

The surgical drape also offers two colour temperatures of 4.500° and 5.000° K, and a light intensitý that varies from 40.000 to 130,000 lux.
Anti-oscillation system and double fork: Orion Tech offers a unique positioning quality, thanks to a very strong arm that guarantees the maintenance of the positioning and avoids any oscillation once the position is chosen and stopped.
The handling of Orion Tech, unique and convenient with the single fork version, becomes even more comfortable and stress-free with the unique double fork system, allowing easy gripping by all participants, whether working with 4 or 6 hands.
in the same range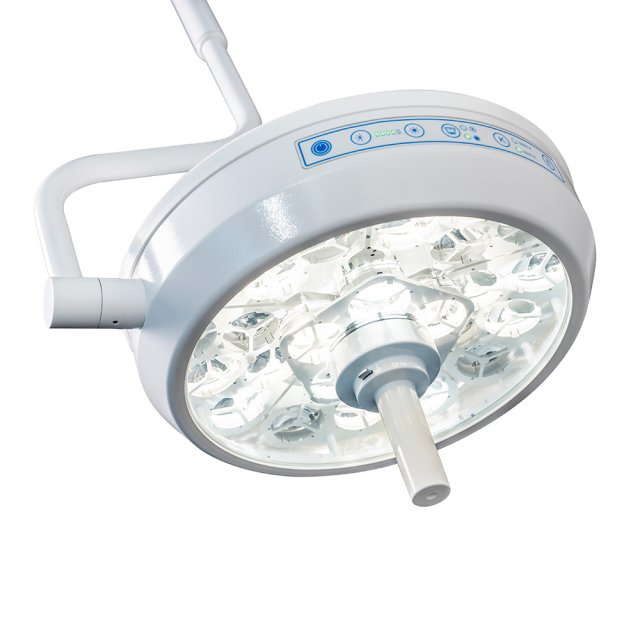 Orion Light
Surgical lamp specially designed for surgery in dental offices.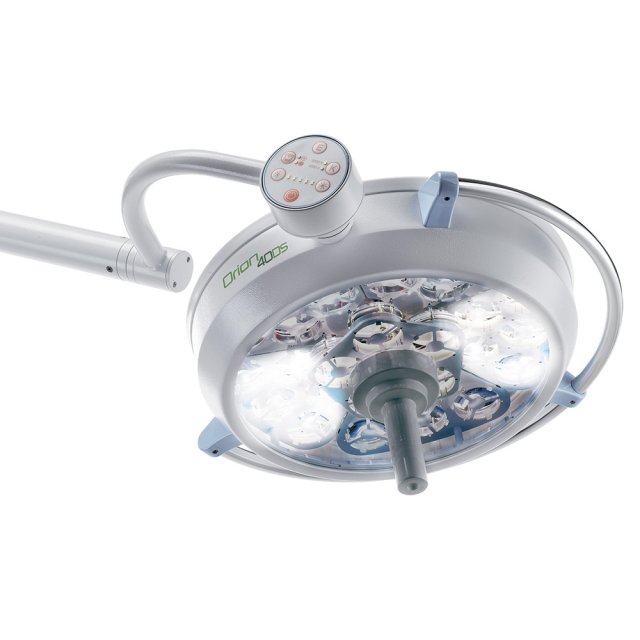 Orion 40DS
The first surgical light specially designed for dental use.